Discover the next frontier of biscuit lines with new era machines at IBA 2023.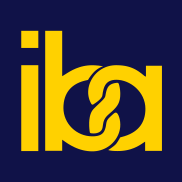 Where

Munich, Germany

When

22nd to 26th Oct, 2023

Hall

C1

Stand

C1.350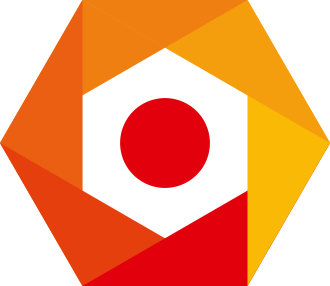 Redefine your biscuit production journey
with us & witness the perfection!
Since its inception in 1956, New Era Machines has been winning the industry's trust & confidence for over 60+ years across borders and continents with its new-age lineup of industrial-grade biscuits, crackers & cookie production lines that are in tune with the evolving demands of the sector.
Our design philosophy entails offering globally compliant high efficiency & performance production lines that have quality at their core. Get ready to bake an assortment of hard dough biscuits, soft dough biscuits, cookies & crackers with utmost comfort & perfection.
Take a look at our turnkey
manufacturing powerhouses
Hard dough biscuits production line
Prevents checking in biscuits
Hygienic system design
Top-notch dough rolling, sheeting & laminating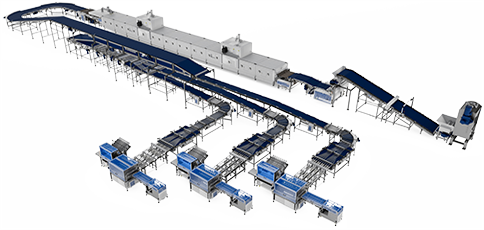 Soft dough biscuits production line
High-performance automatic belt tension & tracking
Suitable for products with short baking times & high-capacity processing
Full servo motor control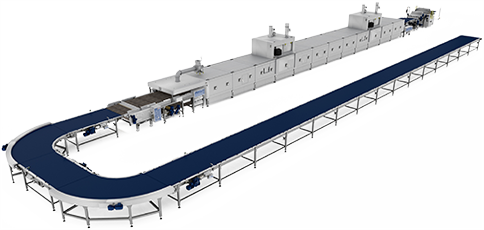 Cookie production line
Quick changing of depositor's heads
Superior moisture control, color & texture
Bake a variety of wire-cut, depositor & extrusion based cookies
Highly-Efficient Bakery Ovens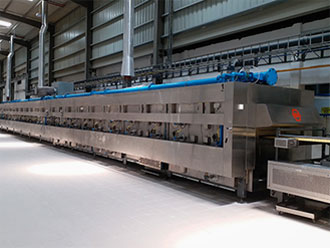 DIRECT GAS
FIRED OVEN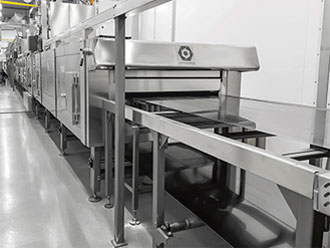 CONVECTION OVEN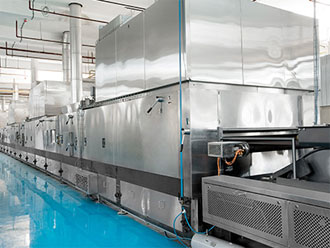 INDIRECT RADIANT
CYCLOTHERM OVEN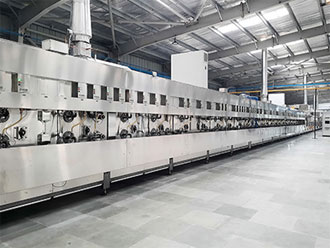 HYBRID OVEN
Embrace Excellence with
New Era Machines
60+ years of
manufacturing expertise
Turnkey production lines for biscuits, cookies & crackers
Highly efficient bakery ovens
150000+ sq. ft.
production area
Dedicated expert
assistance